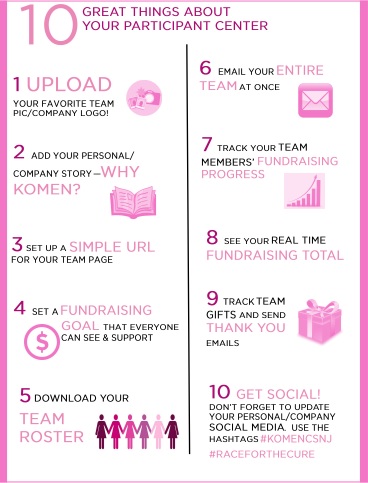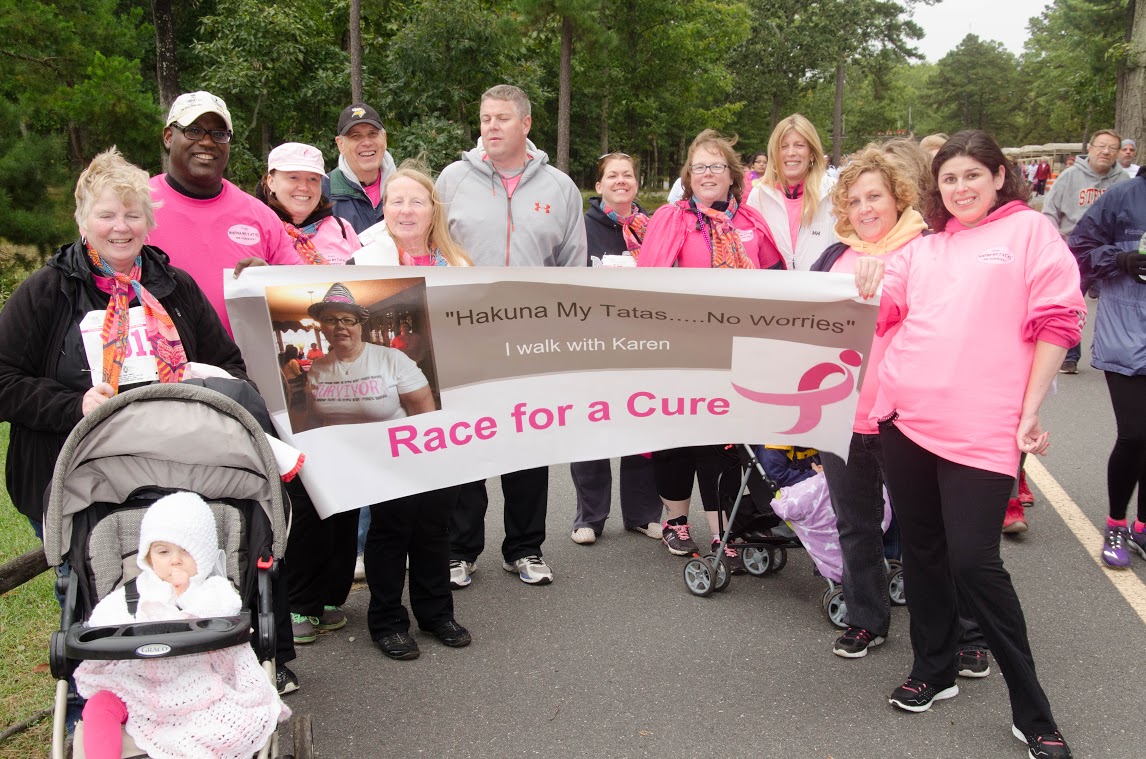 2015 Race for the Cure
Friends and Family/Community Team
Hakuna My Tatas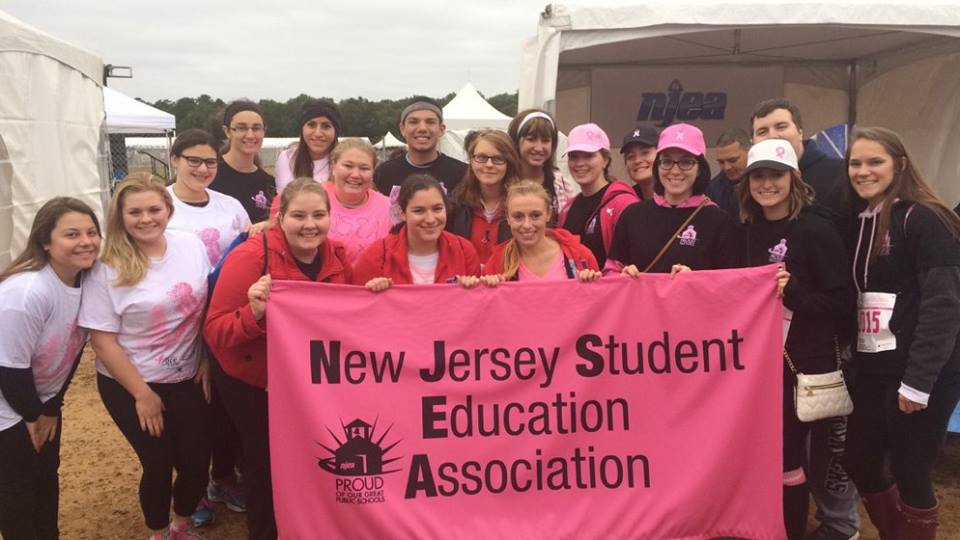 2015 Race for the Cure
Company/Corporate Team
Team NJEA
Teams Multiply Impact
Every step you take and every dollar you raise brings us closer to a future without breast cancer. Because you're taking those steps with a team, you're multiplying your impact on the cause.
Team Captain Tools
Go Above and Beyond!
Make a self-donation in any denomination to show your commitment (Don't forget our selfie-challenge: Make a self-donation of $50+ between April 1-November 6 and be entered to win 25,000 AAdvantage Miles. 2 winners will be notified post-Race via email.)

Set a goal for the number of people you will recruit. For recruitment tips, click here
Display event materials — brochures and posters — around the office, campus, cafeterias, break rooms, gyms, and other high traffic areas. Put your name, phone number, and/or email address on the posters so people can contact you to get involved. To download printable materials, click here.

Corporate teams: Host a kickoff meeting or event and invite the Susan G. Komen for the Cure® staff to make a presentation.

Send fundraising tips out to all your team members and highlight the team's top fundraising member.

Create fundraising incentives for your team members encouraging them to meet or exceed their fundraising goals.

Remind team members to log on to their fundraising pages to record all offline donations and send thank-you notes.

Post a progress chart with your fundraising and recruitment goals in a visible area and update totals regularly.
Team Fundraising
Last year, Teams raised an average of $2,367.08 per team for the fight to end breast cancer. That's a huge impact! Team fundraising helps ensure that we will be able to make the biggest impact in the community.
There are two ways that teams can engage in fundraising:
Each team member asks their friends, family members and co-workers to support them in their fundraising efforts by making a donation. To get tips and tools on personal fundraising, click here.
Your team can host a fundraising event. To download a list of fun and easy fundraising events, click here.
The ultimate reward is knowing you've brought our community miles closer to the reality of a world without breast cancer. But be sure to check out the Team Rewards page for more information on how we thank our top performing teams!